Are you struggling with issues related to your sexual or gender orientation? Or are you wanting counseling for unrelated issues, but want to feel accepted as you are? Suzanne Sellers provides LGBT counseling and can help you heal.
LGBT Concerns
Despite growing social acceptance, those that identify as lesbian, gay, bisexual, transgender, queer and questioning, intersex, asexual, etc. (LGBT +) are still marginalized.   Those in the LGBT + community face stigma, bigotry, hatred, withheld civil and human rights, abuse, violence, victimization, harassment, discrimination, social nonacceptance, and family rejection. These hardships can greatly impact the well-being of those who experience it. These hardships may also leave the LGBT + person traumatized.  Research shows that LGBT are at a higher risk for depression, anxiety, addiction, substance abuse, self-harm, and suicide.
LGBT Counseling Can Help
Individual LGBT Counseling
Counseling is most beneficial when one feels supported an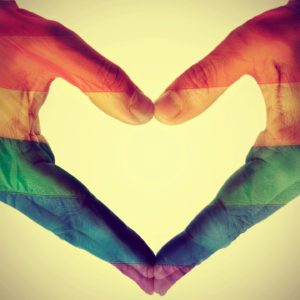 d can speak freely. I am a LGBT  therapist that can help those in the LGBT + community work with the stressors of their everyday lives.  I can also help LGBT + community members maintain an authentic sense of self and work though homophobia and the other hardships that they face. Trauma counseling is available to address those hardships that cause lasting impact.
I provide a safe space, or a healing ground, where empathy, trust, respect, and acceptance are cornerstones.
LGBT Couples Counseling
Healing Ground Counseling also provides couples counseling to support LGBT + couples in working through challenges in their relationships through use of Emotionally Focused Therapy (EFT) and the Gottman Method.
LGBT Therapy Blog Posts
Read Suzanne's blog posts that are related to LGBT therapy.
Resources for LGBT
For more support for LGBT+ concerns, please see the links that are included on the Counseling Resources page.
It's time to heal…
Please contact me at (720) 443-1480 or email me to schedule an appointment.